Who is this, also, why
You want to know who I am! How flattering. I won't waste your time, then!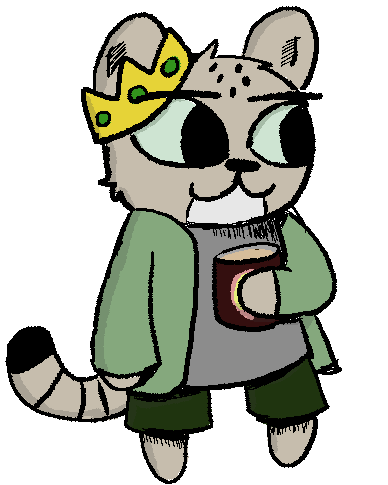 I am Kato! However, closer friends tend to call me DJ, based on knowing me longer. Either is totally cool 😎
I'm 18 and in University! I'm still trying to decide whether to change from a psychology to an art major, but I'll let you know.
I don't mind any pronouns, but I have always been partial to they/them. It's nothing strict, though.
I love art! I have sooooo many favorite artists and influences, I'll be sure to add a whole list of them some time.
i draw stuff, but you probably already noticed that page from the top menu.
i am what one would call a, furry
i like anime. you can ask me about anime but i can't really say much except "I like a decent amount of it.
i also really love music. All music. Please throw any recommendations you can at the coffee table guestbook.
I made this site partially because I wanted a place to put my art, but also, because I really missed having a website to myself on tumblr. However, I didn't miss tumblr. I found neocities by total chance, and liked it so much I became a supporter!
So you know, most of the art floating around here is mine. Unless I say it's not, like the dancing rabbit on the home, or the gif on the bottom of this page.
i really like coffee and also i'm running out of things to list.